Services
At our shops, the following six services are included with your haircut:
An Exceptional Haircut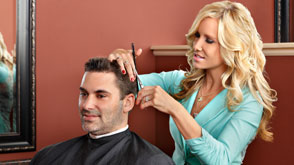 Your experienced stylist listens and consults with you to deliver a precision haircut.
Shampoo & Condition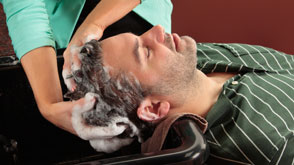 It's worth the cost of admission by itself. Enjoy a refreshing shampoo plus condition treatment using quality American Crew products.
Relaxing Hot Towel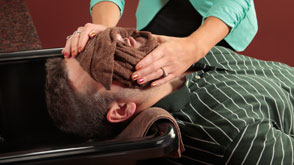 Many clients call this the best part of our service. During your shampoo and condition, your stylist turns out the lights and lets the relaxation begin.
Eyebrow & Mustache Trim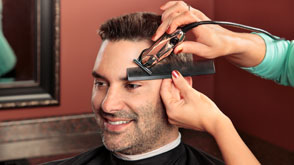 Details matter. Your stylist will clean up your brows and stache.
Shoulder Massage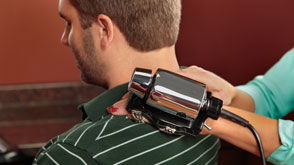 It's the icing on the cake! Your stylist provides a relaxing shoulder massage to finish your service.
Free Neck Trim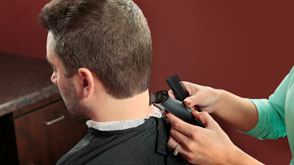 Get a few extra miles out of your service. Stop by anytime between haircuts for a quick neck trim.
Our services are available to all members of the public regardless of race, gender or sexual orientation.
Other Services Include:
GRAY BLENDING
Turn back the clock. Your stylist uses American Crew Precision Blend color to take back the gray in minutes. Take note our coloring process is for gray blending only. Highlights may also be available at select shops.
BEARD TRIM
Conquer your whisker war. If you have a beard or goatee, your stylist can trim and shape it for you. You'll wonder why you mess with this at home.
WAXING
It's like putting the cherry on top of a sundae. Let your stylist keep the "unibrow" in check.